We are an independent broker insurance agency specializing in Medicare Plans, Life Insurance, Health Insurance, and Retirement Plans
Welcome to Sonny Salas Agency, Inc., an independent broker insurance agency specializing in Medicare Programs, Life Insurance, Retirement Programs (403b, 457, 401k, and IRA), and Health Insurance including Marketplace plans. Our agents are throughout the state of Texas and several other states.
Feel free to browse our site. You'll find a variety of articles, calculators, and research reports that we hope will answer your questions or stimulate your interest under the Learning Center tab. Be sure to add our site to your list of "favorites" in your Internet browser. We frequently update our information, and we wouldn't want you to miss any developments in the area of personal finance. If you have any questions please contact us Toll Free at 1.800.660.1504 or 979.843.5600. You can also e-mail Sonny at sonny@sonnysalasagency.co
We look forward to hearing from you!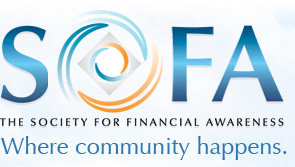 Discover why it might be worth waiting for a record of financial results before investing in an initial public offering.

An irrevocable life insurance trust can help pay estate taxes, but recent exemption level increases may warrant a new insurance strategy.

More than half of retirees surveyed had retirement planning regrets. Explore the three most common mistakes and how to avoid them.

Review the potential benefits of an individual disability income policy vs. a group policy, as well as common riders.
How much can you afford to pay for a car?

Estimate the future cost of an item based on today's prices and the rate of inflation you expect.

This Cash Flow Analysis form will help you weigh your income vs. your expenses.

Estimate the potential cost of waiting to purchase a long-term care insurance policy.