We are an independent broker insurance agency specializing in Medicare Plans, Life Insurance, Health Insurance, and Retirement Plans
Welcome to Sonny Salas Agency, Inc., an independent broker insurance agency specializing in Medicare Programs, Life Insurance, Retirement Programs (403b, 457, 401k, and IRA), and Health Insurance including Marketplace plans. Our agents are throughout the state of Texas and several other states.
Feel free to browse our site. You'll find a variety of articles, calculators, and research reports that we hope will answer your questions or stimulate your interest under the Learning Center tab. Be sure to add our site to your list of "favorites" in your Internet browser. We frequently update our information, and we wouldn't want you to miss any developments in the area of personal finance. If you have any questions please contact us Toll Free at 1.800.660.1504 or 979.843.5600. You can also e-mail Sonny at sonny@sonnysalasagency.co
We look forward to hearing from you!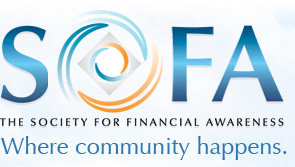 The difference between a money-losing business and a hobby matters at tax time. This article presents IRS criteria for making the distinction.

How do recent classification changes reflect shifts in the telecommunications sector, and what does that mean to investors?

Millennials, Gen Xers, and baby boomers face different challenges in pursuing retirement goals. This article offers strategies to help address them.

A discussion of the important provisions in the SECURE Act that could affect retirement, tax, and estate planning strategies.
Estimate how much would remain after paying income taxes and penalties if you took an early distribution from a retirement plan.

Knowing your likely life expectancy is an important factor in making long-term financial plans.

How much will it cost to pay off a loan over its lifetime?

Estimate the future cost of an item based on today's prices and the rate of inflation you expect.